31 march 2023 &nbsp&nbsp&nbsp&nbsp&nbsp&nbsp&nbsp&nbsp&nbsp&nbsp&nbsp&nbsp&nbsp&nbsp&nbsp&nbsp 718
Students explore a new way to develop gluten-free bakery products
Currently, the production of types of products in which certain food ingredients are restricted is rapidly developing, the presence of which in food is not recommended for certain medical indications. These include allergens, some types of proteins, oligosaccharides, polysaccharides, etc. In this regard, the trend towards individualization of dietary foods is increasing, which leads to an increase in the food market. Gluten-free food products are one of the segments of this market. During this period, their production increased by 125%.
On March 29, at the International University of engineering and technology, the lecturer of the Department "technology and Technology of food production" Abilda A. S. held a practical open lesson on the topic "technology for the production of gluten-free bakery products" for 3rd year students of the educational program "technology of food industries".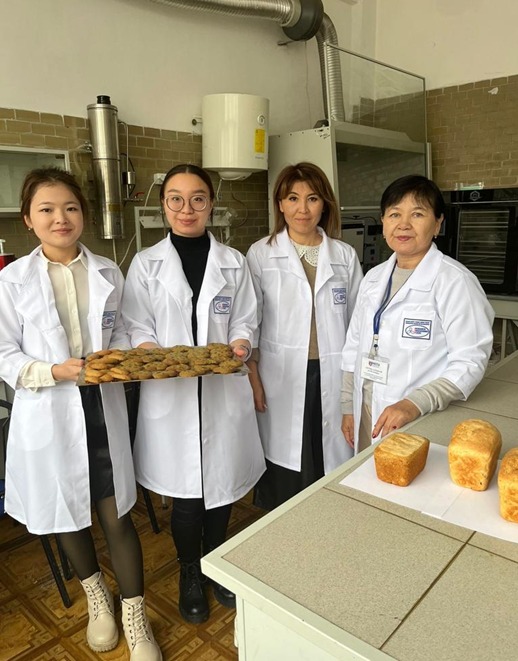 Сабақ барысында глютенсіз тамақ өнімдерінің соңғы уақытта танымалдық танытуының бірнеше факторларын баяндады. Біріншіден, глютенсіз ұн өнімдері қолдану адамдарда аллергиялық реакциялар тудырмайтыны анықталды. Екіншіден, салауатты өмір салты үшін сән – глютенсіз өнімдерге деген құмарлықты тудырды. Үшіншіден, глютенсіз өнімдерге деген қызығушылыққа әлемдік мықты диетологтардың тың зерттеулері түрткі болды.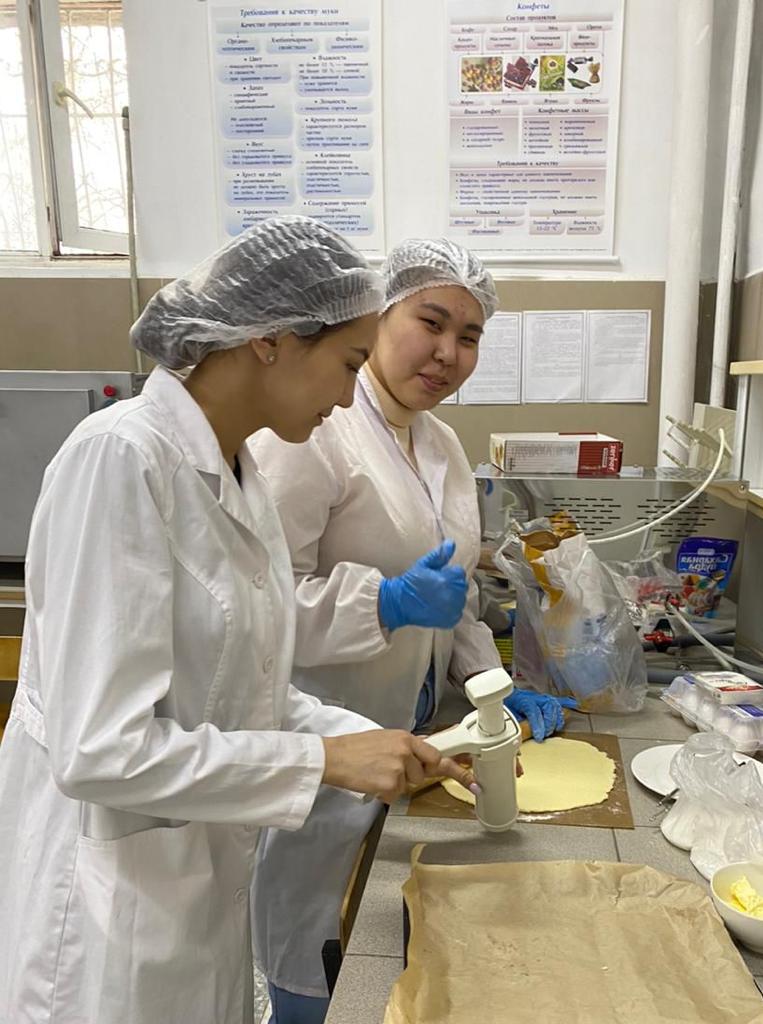 Глютенге төзбеушілік немесе целиак ауруы бар адамдар үшін тағамның құрамындағы глютеннің мөлшерін білу өте маңызды, өйткені тұтыну жағымсыз әсерлерге немесе денсаулыққа қатысты елеулі мәселелерге әкелуі мүмкін. Елімізде нан мен кондитерлік өнімдердің көпшілігінің ақ ұннан алынуы глютеннен аулақ болғандардың таңдауын айтарлықтай шектейді. Алайда, целиак ауруы туралы хабардарлықтың артуы және ұн мен дәнді дақылдарға деген қызығушылықтың артуы көптеген рецепт бойынша бидай ұнының орнына қолдануға болатын көптеген глютенсіз ұнға жол ашты. Дәріс шеңберінде білім алушылар глютенсіз ұндардың әр түріне жеке сипаттама беріп, пайдасы мен зиянды тұстарына тоқталды. Тәжірибе жұмысы аясында білім алушылар амарант ұны мен зығыр ұнының құрамына лабораториялық зерттеу жасау арқылы глютенсіз ұндардан нан-тоқаш өнімін әзірлеудің жаңа әдісін анықтады. Алдағы уақытта глютенсіз нан өндірісінде шикізаттың басқа да түрлерін зерттеу арқылы, жақсы дәмдік қасиетке ие глютенсіз нан-тоқаш өнімдерінің жаңа рецептісін әзірлеп, нарыққа шығаруды жоспарлап отыр.