27 april 2023 &nbsp&nbsp&nbsp&nbsp&nbsp&nbsp&nbsp&nbsp&nbsp&nbsp&nbsp&nbsp&nbsp&nbsp&nbsp&nbsp 610
The rector of the University awarded Coursera certificates to the directors of schools and colleges
On April 27, The International Engineering and Technology University completed the first course of advanced training courses on improving management in the education system for heads of schools and colleges of Almaty and Almaty region.
This event was held by the university as part of the implementation of the instructions of the head of state Kassym-Jomart Tokayev to take effective measures to improve the level of teacher training and prioritize improving management in the education system.
The program of the advanced training course "fundamentals of management" for school and college managers was conducted on the basis of materials from leading foreign universities (University of California Irvine, USA; University of Queensland, Australia; University of Surrey, UK).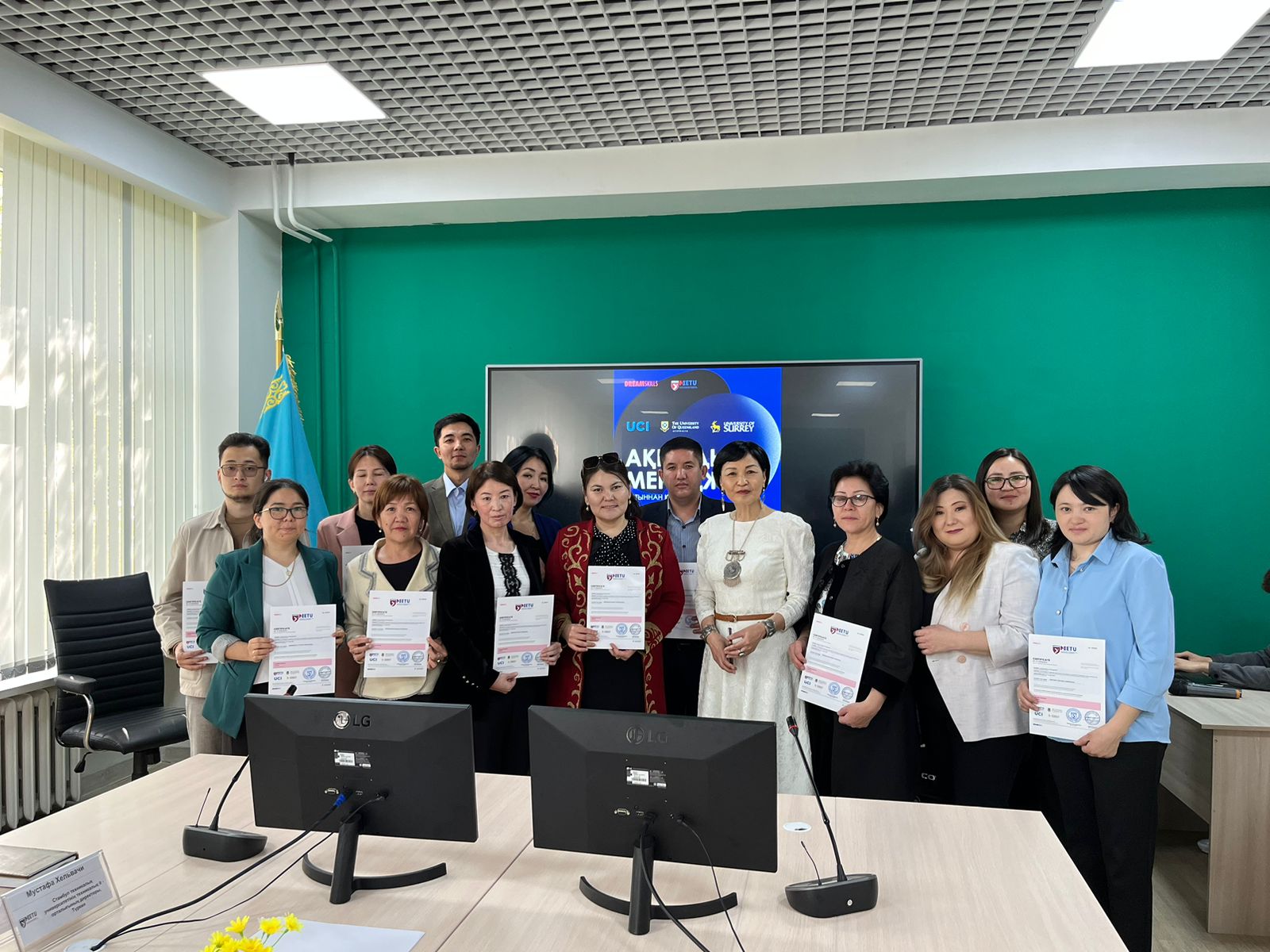 At the end of the course, students were awarded 72-hour certificates. At the end of the course, the participants shared their views on this event. Among them, Nazira Bayurzhanova said that" the course was a new step into a bright future for me", the following participants" received spiritual food for our lives, some changes in our professional and life experience", " I was pleased with the innovation of the course teachers, their work for the future of their country, their knowledge. Each day of the course was filled with new information for me, I returned to the course pleased with my participation", "the teachers of the course had a lot of experience, life vision, and a very impressive range of thinking abilities. He also liked patriotism and civic position. The format and content of the course , the presentation of the material was largely in the form of a direct discussion. I wanted to listen to them more, I did not know how the lesson went", "the classrooms where the course was held are very comfortable, fully equipped with multimedia computer equipment of a new type. It is also very cool that the organizers pay attention to the participants from the entrance door, guide them to the training audience, meet and see them off, culture and communication with colleagues!"I don't know," he said.
The good initiative of the University came to an end with great success. Next, specific tasks were set for the continuation of the second course, and a plan was approved.